PRESS RELEASE: Malahide, Dublin, 11 July 2023:  Joseph Foley, a 2022 University of Galway graduate, is cycling the Irish coastline to raise funds for St Francis Hospice. Josephs' father, Peter, sadly died there 6 years ago on the 9 August 2017.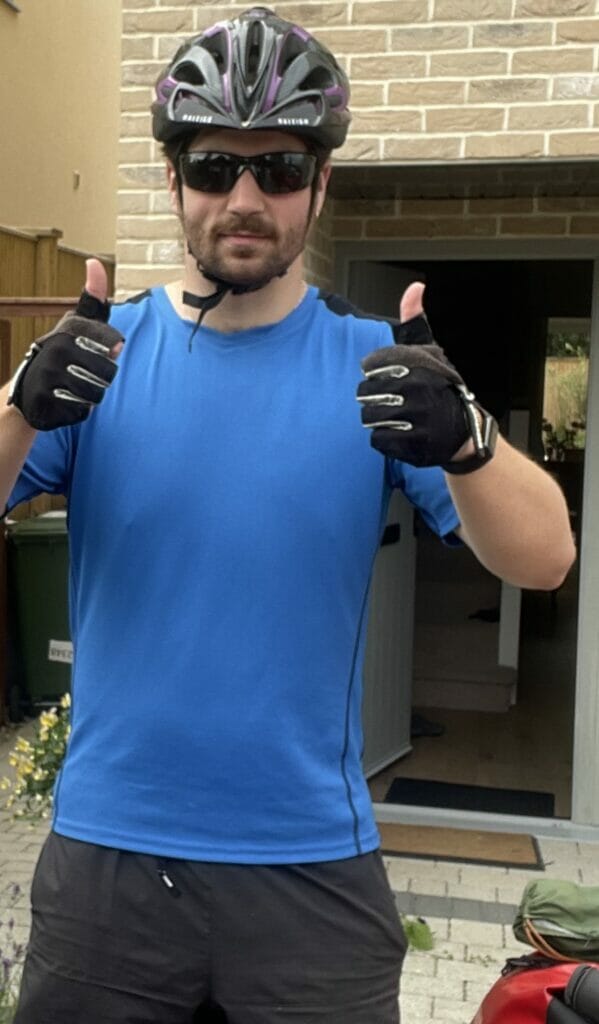 Joseph is about to embark on a two year working trip to South America where he will teach English as a foreign language. But before he goes, he wants to honour his father and raise much needed money for the charity. He set out from his home in Malahide, Dublin, on Sunday morning, 2 July heading south. As of the evening of 9th July, Joseph had cycled 1,006 kilometres and was on the Beara Peninsula in West Cork.
"This charity is important to my family and others who were close to my dad as he spent his final weeks at St Francis Hospice, Blanchardstown," said Joseph Foley. "I've seen firsthand how kind, attentive and hardworking the staff are. I know how much the clients and their families appreciate them."
As there is no cost to use St Francis Hospice services, the charity is heavily reliant on donations. The HSE provided the hospice with €16.17m funding, but the organisation needs to fundraise €4.5 million in 2023 to maintain its high quality services. Currently, they are improving facilities at the centre in Raheny, the area Joseph's father grew up in.
To encourage donations and create awareness for the hospice and the amazing work they do, Joseph is aiming to cycle as much of the Irish coastline as he can in 28 days. He brought his tent so is mainly camping, but he is also staying with family and friends along the way.
Joseph continued: "This is something that I've wanted to do for the last few years and now that I have the opportunity, I'm going for it. While there's no guarantee I'll finish it, those who know me know how stubborn I am and that I will do all I can to get through it."
Donations are already going well, reaching almost €6,000 in 7 days. Donate via Joseph's Timpeall na Tíre GoFundMe page.
About St Francis Hospice
St. Francis Hospice provides a specialist palliative care service for the people of North Dublin. This includes support for their families and friends and healthcare professionals involved in their care. They have two centres in Blanchardstown and Raheny which cared for almost 2,000 patients and their families in 2022. www.sfh.ie
Contact Aisling Foley, Joseph's Aunt, for more details including photos.
---