Updated 28 October 15
This is the 17th ye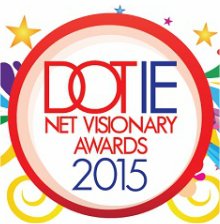 ar of the annual IIA Net Visionary Awards. The award ceremony will be held on Friday 9th October in the RDS Concert Hall, Dublin. The Net Visionary Awards are free to enter and nominations closed on 28th July.
This year, there are four high-level groups under which each of the categories of digital excellence fall;  Technical, Entrepreneurship, Marketing and Innovation. There will also be an Overall Best in Universal Design Award. 
The IIA Net Visionary Awards shortlist was announced on 17th August. The public vote is now open and closed on Friday 21st August.
The list of winners is available here
Follow Aisling Foley Marketing on Twitter  for more tips or subscribe to my newsletter below. You can also connect with Aisling on Google Plus