ISA Software Skillnet launches Scala Executive programme to address product management skills gap in Irish software companies
37% of projects fail due to inaccurate requirements gathering
I have been working with Dublin Institute of Technology and ISA Software Skillnet on the Scala Executive product management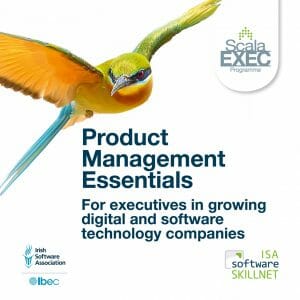 training programmes. It is  a series of 4 workshops being held in the Radisson Blu Royal Hotel Dublin and commences on 29 September 2014.
In 2013, the ISA in partnership with the ISA Software Skillnet conducted research to ascertain the experiences of member company CEOs from a number of software companies. This study found a significant need for improved product management skills within Irish software organisations. And so the Scala Programme launched earlier this year.
Here's a slideshare that explains more about Scala Executive.
The first workshop in the series, Discovering Customer Requirements, will be delivered by Ellen Gottesdiener, renowned author and expert in product management.
More information on Scala Executive on the ISA Software Skillnet website.