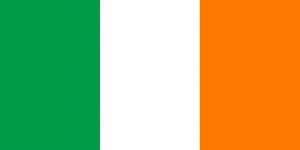 With 20,000 people  from 109 countries attending this week's #WebSummit as well as a former work colleague from Belgium (@WimDW you inspired me), I thought this post might be useful to our non native English speaking visitors. Here are some of the most common (and some not really that common at all) Irish expressions you are likely to come across this week.
13 Irish expressions
| | | |
| --- | --- | --- |
| Expression | Meaning | Web Summit example |
| Half thinking | Not quite made up your mind yet | I'm half thinking of going to the web summit. |
| Feck | Much more polite and acceptable than the word it sounds like | Feck it, it's too late now, the tickets are sold out. |
| Giving out | Telling somebody off or getting angry | My boss was giving out to me because I didn't get in on time to get the two for one Web Summit tickets. |
| Cacks | Trousers | Relax the cacks, I said to me boss, I got the two-for deal from home |
| Janey mac | Wow | Janey mac, there are 20,000 people attending the Web Summit this week. |
| Tucking into the groceries | Put on weight | Bono still looks good, he hasn't been tucking into the groceries. |
| Donkey's years (also yonks) | Ages | Hey @ WimDW it's great to see you. I haven't seen you in donkey's years |
| How's she cuttin'? | How are things? | Hey @WinDW How's she cuttin'? |
| Knackered | Very, very, very tired | Janey mac, I'm knackered, I shouldn't have stayed so late in the pub during #websummit2014 |
| Tell me this and tell me no more. Optional "now" at the beginning. | Really, truly, now be honest when you tell me what I want to hear | Tell me this and tell me no more, are there really over 500 speakers at the 2014 Web Summit? |
| Tastes like a gorillas armpit | Doesn't taste nice | I didn't get home from the Web Summit pub summit until 2am. My mouth tastes like a gorilla's armpit. |
| C'mere 'til I tell ya | Listen | C'mere 'til I tell ya, there are over 1,000 exhibitors at this year's Web Summit. |
| Craic | Fun | We had great craic at this year's Web Summit in Dublin. |
| Jammers | Rather full | The Mercantile was so jammers last night I didn't actually get to meet @WimDW, but fortunately, the Westbury today was quite calm. |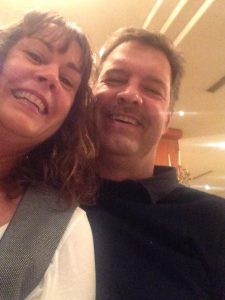 I could, of course, go on and on forever and a day, but I won't!
Enjoy the craic in Dublin this week.
Follow Aisling Foley Marketing on Twitter for more tips or subscribe to my newsletter in the "Subscribe" box below. You can also connect with Aisling on Google Plus.