It's that time of year again. The Deloitte Fast 50 Awards are now open.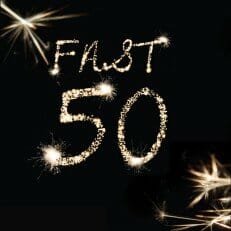 Entries must be in by 19th September 2014.
Entry criteria
Entrants must have been operating for a minimum of five years, with a turnover of at least €50,000 for 2009
Entrants can be public or private companies but the parent company must be headquartered in the Republic of Ireland or Northern Ireland. Subsidiaries or divisions do not qualify
Each entrant must be a technology company defined as producing technology; manufacturing technology-related products; being technologically intensive or using technology in problem-solving; or devoting a high percentage of effort to the research and development of technology
Full information on the Deloitte Fast 50 available on Deloitte website
Follow Aisling Foley Marketing on Twitter for more tips or subscribe to my newsletter in the "Subscribe" box below. You can also connect with Aisling on G+.