Updated 28 Oct 16 – see below
Yes, it's that time of the year again – awards time. Next week you need to have your entries in for the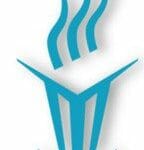 DOT IE awards, but end of September is the deadline for the annual Irish Software Association awards.
The ISA Awards 2016 have the usual 8 categories:
ISA Digital Technology Company of the Year
Outstanding Achievement In International Growth
Digital Technology Services Project of the Year
Emerging Company of the Year
Technology Innovation of the Year
Excellence in Talent Development
Multinational Corporation Initiative of the Year
Outstanding Academic Achievement of the Year
Don't forget, entry is free and the awards are open to all indigenous digital tech companies (not just ISA members). Deadline for entries is Friday 30th September 2016.
Updated 28 October and 27 November 2016
The shortlist was announced today. NVMdurance, one of my clients, is on the shortlist in the Emerging Company of the Year category. Those in bold are the winners as I remember on the night.
ISA Digital Technology Company of the Year
AdaptiveMobile
Datalex
eShopWorld
Movidius
Ocuco
Vizor Software
Emerging Company of the Year
Aphix Software
KantanMT
LogoGrab
Nutritics
NVMdurance
Showoff
Technology Innovation of the Year
AdaptiveMobile
Escher Group
KantanMT
Oneview Healthcare
TDS Life-Safety
Outstanding Achievement in International Growth
Datalex
eShopWorld
Financial Risk Solutions
KantanMT
Movidius
Vizor Software
Digital Technology Services Project of the Year
Comtrade Digital Services
Cora Systems
eShopWorld
Financial Risk Solutions
Luminosity
Storm Technology
Excellence in Talent Development
Ocuco
Openet
Sonalake
Multinational Corporation Initiative of the Year
Accenture Ireland
DAQRI International
Ericsson Ireland
Google Ireland
Outstanding Academic Achievement of the Year
Governance, Risk & Compliance Technology Centre
Irish Centre for High-End Computing
Trinity College Dublin