Twitter for tech companies: Lesson 5: 10 things you should do on Twitter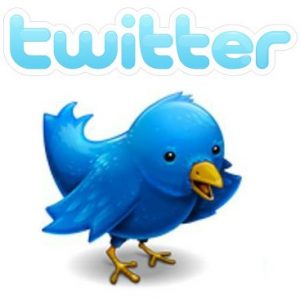 Managing social media for a B2B tech business isn't for the uninitiated. It's not something you can hand to an intern just because they are young and have a thousand friends on Facebook. Social media for business is an entirely different thing. Here are some of the most important things you should do on Twitter that you probably don't.
Have a social media plan. If there is more than one of you using the social media channels (and even if there is just one) you should put in plan in place so that each team member knows exactly what, where and how to tweet. Using a tool such as Hootsuite enables each team member schedule and to see what others have scheduled (approx €8 per month for more than one user and free for one user with up to three social media accounts).
Tweet daily. In order to keep your brand name out there it is important to tweet at least once a day. Going in and out of twitter a couple of times a month isn't going to cut it I'm afraid.
Tweet about things other than your own company – only 20% of tweets should be about you
Keep an eye on your competition. See what they are tweeting about, who they are following, which hashtags they use.
Use Twitter analytics (https://analytics.twitter.com)  It's easy to see what were your most popular tweets in the last month and how often people engaged with them. Use that to plan future material.
Complete all sections on the Twitter bio – including a location (a real actual location, not a "global" or a "worldwide" but where your desk is).
Use less than 260 characters for your tweet. You need to leave a bit of space for those who want to retweet you quickly without having to edit the tweet.
Add images to your tweets. Now that images or media attachments are no longer included in the character number (effective from 20 Sep 16), you should always add images.
Undertake a regular audit. What do I mean by that? Well I imagine you follow some people because they follow you. Did you know that more than half the time those people will immediately unfollow you – you're just a number to them. You should also examine your lists to see if they are still relevant, update your profile, check key metrics such as number of followers. (I recommend you keep a spreadsheet and update this monthly so you can see how you grow).
Ask questions and reply to comments – this helps build your brand and engage with customers and prospects.
Read more Twitter for tech companies posts
Lesson 1: 6 tips on who to follow on Twitter
Lesson 2: Which Twitter strategy should you chose?
Lesson 3: 12 Twitter tips for beginners
Lesson 4: Who to follow on Twitter
Lesson 5: 10 things you should do on Twitter but probably don't
Lesson 6: Twitter lists
Lesson 7: Using Hootsuite
Lesson 8: Twitter mistakes to avoid
Follow Aisling Foley Marketing on Twitter for more tips or subscribe to my newsletter in the "Subscribe" box below.