Aisling Foley Marketing featured on Irish Tech News Business Showcase on 3 May 2017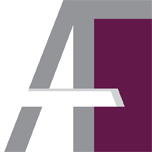 Describe the company – the elevator pitch …
Aisling Foley Marketing provides B2B tech companies with the experienced international marketing resource they need to plan and implement marketing activities. These activities can include building a marketing strategy, copywriting, developing key messages and value propositions, brochures, website redesign, digital marketing, social media, PR, events and mentoring.
How are you different?
My 25+ years' experience is pure B2B technology marketing I've gained my international experience through living and working in Dublin, Dubai, Brussels and London with British, Irish and USA companies. My marketing work experience covers all continents.
Why will the company do well?
Ireland is the second largest exporter of computer and IT services in the world and the growth has been phenomenal in the last 10 years. The sector now accounts for more than €50 billion of exports per year.
On my Dublin doorstep is one the largest tech hubs in Europe where my international experience is very much needed. I know exactly what to do to help tech companies market their brand and products for the least amount of money. My flexible contract terms means that tech companies can effectively pay-as-you-go; I can be a part of the team with a company email address on an ongoing basis (frequently around 6 days per month) or dip in and out as needed.
When was the company launched?
The company was launched in May 2007 – making it 10 this month. I had recently returned from working in Dubai. And with the huge growth of Irish software companies, most of which without a marketing team, I spotted a gap in the market for an experienced, international B2B tech marketing consultant who could quickly understand a company and plan and implement a marketing communications strategy.
Read the rest of the article on IrishTechNews