I work with a lot of start ups as well as SMEs which have been around for a while where i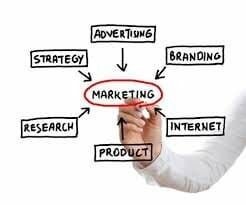 t is important to carry out a marketing audit once a year. And there is no time like the start of a new year to do this. At a minimum, a marketing audit should include a complete review of your website, collateral and social media.
Website
Is your website up to date? Have your key messages changed over the last year? Has your target market changed or grown? Is all your product information correct and up to date? Are you making the most of the WordPress plugins that help you with Search Engine Optimisation (SEO), broken links, redirection?
Collateral
Do your brochures reflect any changes made to the product in the last year? Have you produced case studies to support your product enhancements? If you have included a © on public collateral what year is it? (Same question should be applied to your website – be sure to update that every January if it isn't automatically updated).
Social media
Are you active on your social media channels. If you are a tech B2B company, then these channels should be Twitter, LinkedIn and Google Plus at a minimum. During your marketing audit you should clean your following and followers and removed those no longer of interest or inactive accounts (not to mention any scantily clad women who may be following you). Are your lists up to date? If you don't use lists, you should. Are you using LinkedIn as well as you could – is your personal profile up to date, have you been active in your key groups?
What else do you include in your marketing audit?
Further information on how I can help you with a marketing audit.
Follow Aisling Foley Marketing on Twitter for more tips or subscribe to my newsletter in the "Subscribe" box below. You can also connect with Aisling on Google Plus.