What is a QR code?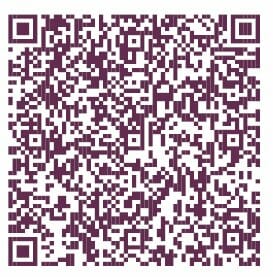 A QR code (Quick Response) is a type of barcode (see left) that can be scanned using a smartphone camera. It directs the scanner to URLs or other information. For example, scanning this QR code produces my contact details for saving to your contacts folder (sneaky eh?!).
Last year I included a QR code in an advertising campaign for LeanLogistics (now BluJay Solutions), a client. Before I started I researched the whys and the why nots. Clearly the end result showed that yes I should (below right) and that results proved it. But why?
It is important to determine at the outset what information you want to provide. On a business card such as mine, it is logical that the code contains the card's details for ease of input into the receiver's contacts folder.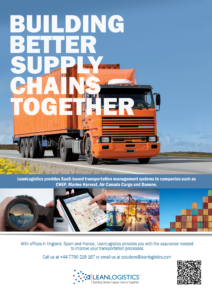 But when used in B2B advertising you need to include something more than contact details. The person has chosen to pick up their phone, find wherever they stored the infrequently used app and scan it. So you need to make it worth their while and at the same time bring them further along your sales cycle. This advert appeared in a UK logistics publication and so the QR code linked directly to an industry related case study.
QR Code uses
QR codes can be used on conference and event displays, print or display ads, business cards, brochures and posters as well as print mailshots.
Here's how not to do it as the link is broken (the domain exists, but the QR code is missing the www. Click the url on the image to go to the correct page). It was on the mirror in the ladies loo in the Aviva Stadium during Phil Collins. (In fairness, it may have worked then, I was too busy taking the photo to scan the code!)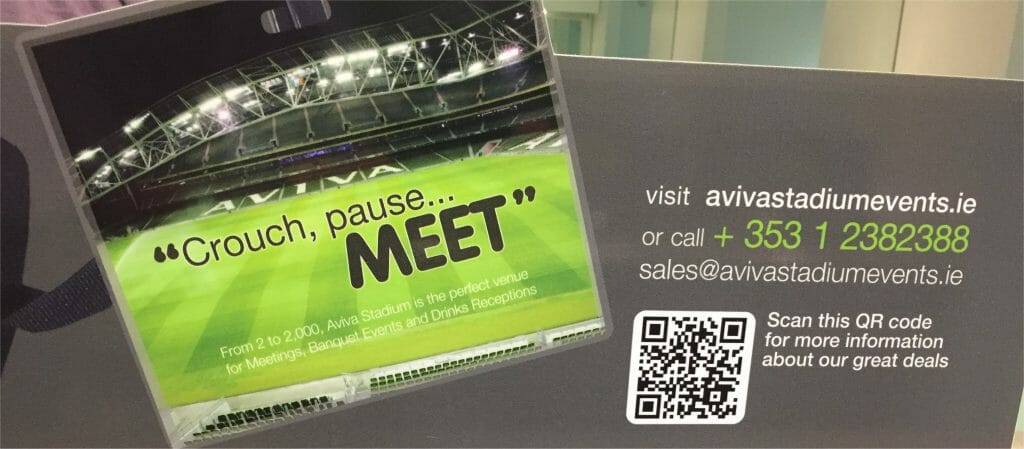 Recommended QR Code content
Company information
Further product information
Case study
White paper
Mobile optimised website
Competition or draw
Video
Promotional offer
Event or webinar registration
Send a text or email
Twitter or LinkedIn follow
Google map location
Where can you get a QR code?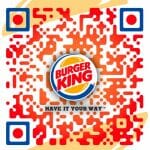 Go to QR code stuff, QR Code Monkey or simply Google "QR code" and you will find a site to obtain your own free code. Your local print or advertising company can also help. Custom QR codes can also be created, which is certainly more attractive than the usual black and white square.
Here's some further information on what they are and how you can used them in B2B marketing campaigns.
Follow Aisling Foley Marketing on Twitter for more tips or subscribe to my newsletter.