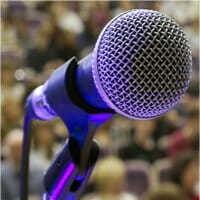 Event planning, as I'm sure you know, is very time consuming. Whilst it is straightforward if you have been doing it for a few years, there are a lot of tiny elements that need completion to maximise success. Here are some event planning tips based on my 25 years' experience in the B2B marketing world.
A number of skills are needed in event planning. These 5 are not some of them!
Disorganised
No attention to detail
Bad communications skills
Rubbish time management
Poor negotiation skills
An event, whether it be a webinar, internal conference or external exhibition takes a lot of organisation. Ideally planning should commence at least 3 months before the event. If you are taking space at a trade fair, then it is likely that that space will need to be booked 6 to 12 months prior.
Here are some elements which can be forgotten and so lead to last minute panic:
Accommodation
Brochures
Event team briefing
Furniture/audio/video
Giveaways/competition
Graphics and signage
Lead tracking
Post event communication to attendees
Transportation of equipment to and from event
Walls (shell scheme or are you building or bringing your own stand)
Website update (via events page or press release)
By starting work on an event early, you limit the last minute stress. Because there will always be things that cannot be planned for which will contribute to that stress so best to be organised and plan early.
And of course, don't forget your business cards or a QR code to download them! Contact me if you need help planning your next event.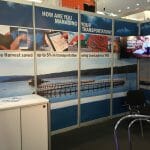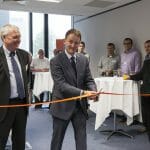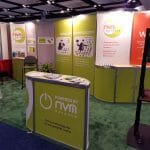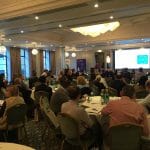 Follow Aisling Foley Marketing on Twitter for more tips or subscribe to my newsletter below.
First published 26 July 2018