Updated April 2021.
There are hundreds of free social media tools out there to help you schedule, plan and manage your social media accounts. But clearly you don't have time to use all of them daily. So here are my favourite 4 free social media tools that I use at least weekly (some daily).
1. Klout (Gone as of 25 May 18)
Klout was a social media measurement tool. It used different complex algorithms to gauge your social media influence, scoring out of 100. It was easy to use. You simply logged using your Twitter account and connected your different social media profiles.
You could also use Klout to schedule posts and tweet posts that appeared in your home stream. The average Klout score was 40. (I ranged from 46 to 51 so things weren't bad!). Users with a score of 63 were in the top 5% of all users. So for B2B tech companies anything over 40 was good.
The best way to increase your score was to create content that people reacted to and want to share. And indeed, Klout or no Klout, this is still true. The more that others engage with your content through retweets, mentions, likes and comments, the higher your score was. The image below shows some of the networks that I have connected.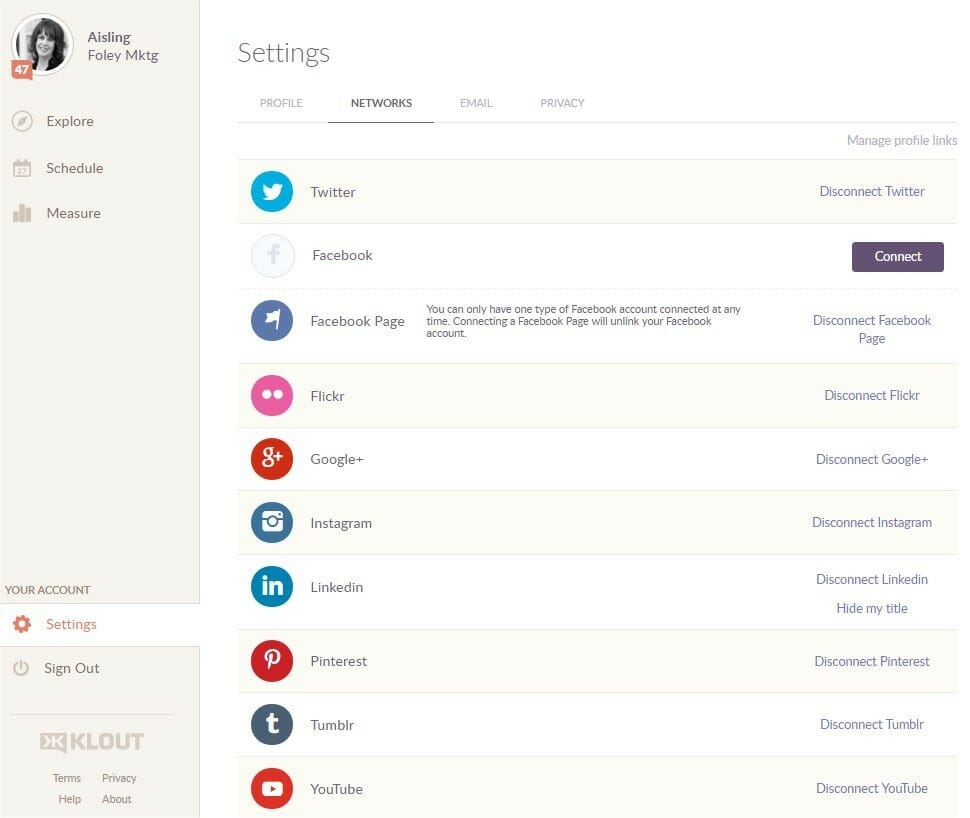 2. Tweriod (gone as of 2021)
Tweriod helps you get to know when your Twitter followers are online and so most likely to see your tweets. It's helps you plan the best time to tweet and to schedule tweets. Tweriod tells me that on weekdays, my tweets will get most exposure if I tweet between 3 and 6pm.
3. Statusbrew  (previously called unfollowers.com)
You can sign in with Twitter or Instagram to see who has unfollowed you recently. This is a great tool because you might have noticed that a lot of people follow you (particularly on Twitter) in the hopes that you will return the favour. And as soon as you do, they promptly unfollow you. You can unfollow (or follow) those accounts within the tool (free for up to 100 follows/unfollows in a 24 hour period). Statusbrew also shows you who isn't following you back, inactive accounts following you and fake followers. Take a look – it has quite a few other useful functions too.
4. Hootsuite
I wrote a complete post about this in 2014 which you can read here.  Hootsuite enables you to plan and schedule posts across different social media accounts including:
LinkedIn profile, companies and groups
Twitter
Facebook profiles, pages and groups
Facebook business
Google Plus pages and profiles
Instagram
YouTube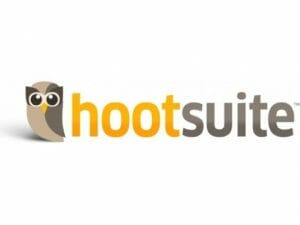 A free Hootsuite account entitles you to chose 3 of these. But it's less than €10 a month for the lowest level paid account which gives you 1 user and up to 10 accounts.
So those are my favourite 4 free social media tools. What are your favourites?