Instagram can be a powerful tool for B2C companies to reach and engage with their target audience. But should it be used for B2B companies? And if so, how can you use Instagram for B2B technology companies?
To answer the first question, Yes, I believe it should. I have a professional (ie public) account since 2016. I use it to show a little more about me – to show the human side of my business.
So while it's important to market your product and your company brand, people buy from people. And Instagram is a relatively easy way to show your personal brand – the person (or people) behind the company.
To answer the second question,
Here are some tips on how to use Instagram for your B2B company
Create a professional profile: Make sure to use a clear profile picture and bio that accurately represents your company – perhaps your logo or a team photo? Use relevant hashtags and include a link to your website in your bio. Or you could use your personalised Linktree URL.
Post content that is fun for your target audience.  This could include a behind-the-scenes look at your company such as team meeting photos, fun days, social events. I know one B2B tech company which had a "bring a dog to work day" and shared lots of photos of the staff's beloved pooches.
Use Instagram Reels: Reels (short videos) reach further than your followers and help grow your follower base. In June 22, I posted a video of a seal in Dun Laoghaire harbour. I was doing a powerboat license course and we were alongside a seal on our way back in from the day's training. (I was very excited – that is me saying "it's so cute"). This video has had over 5,700 views and is still receiving likes – 7 months later. In case you're interested, here's a video of me sailing from Clontarf to Greystones in the summer of 2022 (that's my hand on the tiller!). This has around 5,000 views at time of posting – showing the power of reels.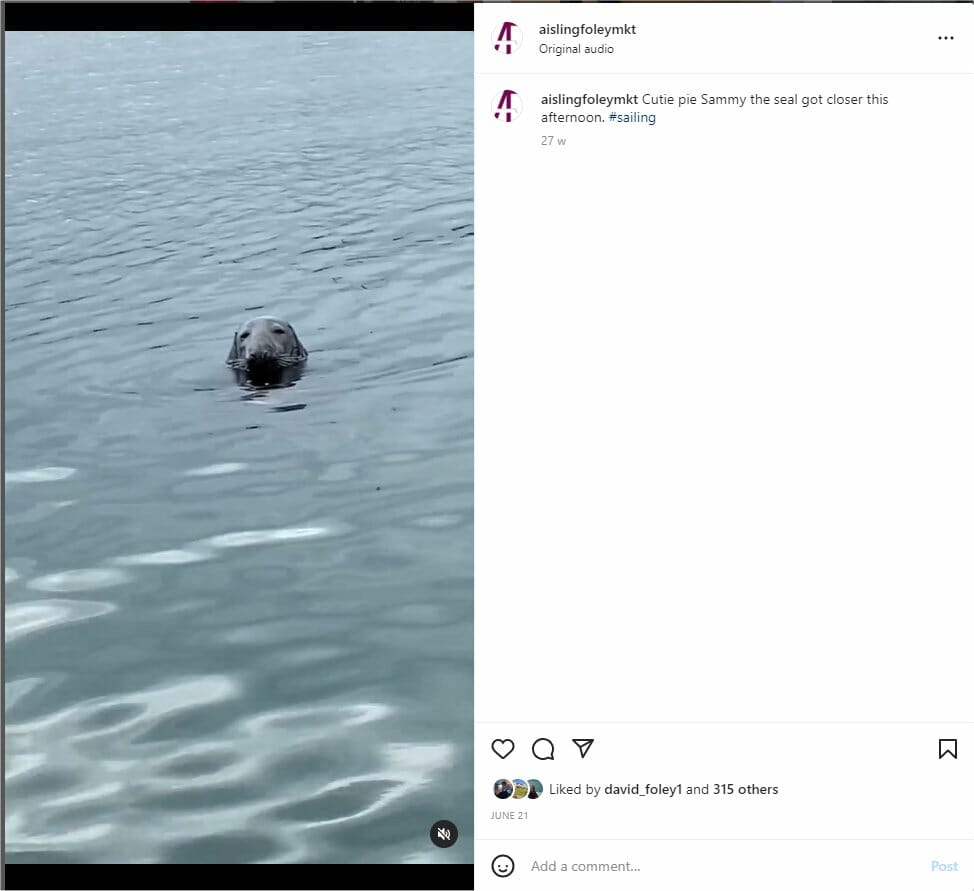 Of course, all these views weren't necessarily from my target market. But that is one of those things that is hard to measure.
4. Engage with your audience: Instagram is a social platform, so make sure to engage with your followers. Respond to comments and direct messages. Ask followers for their opinion and get their advice.  I asked my Instagram followers to chose the photo that would appear on my website home page. I provided three options and used the most popular one my followers chose. (It wasn't this one…)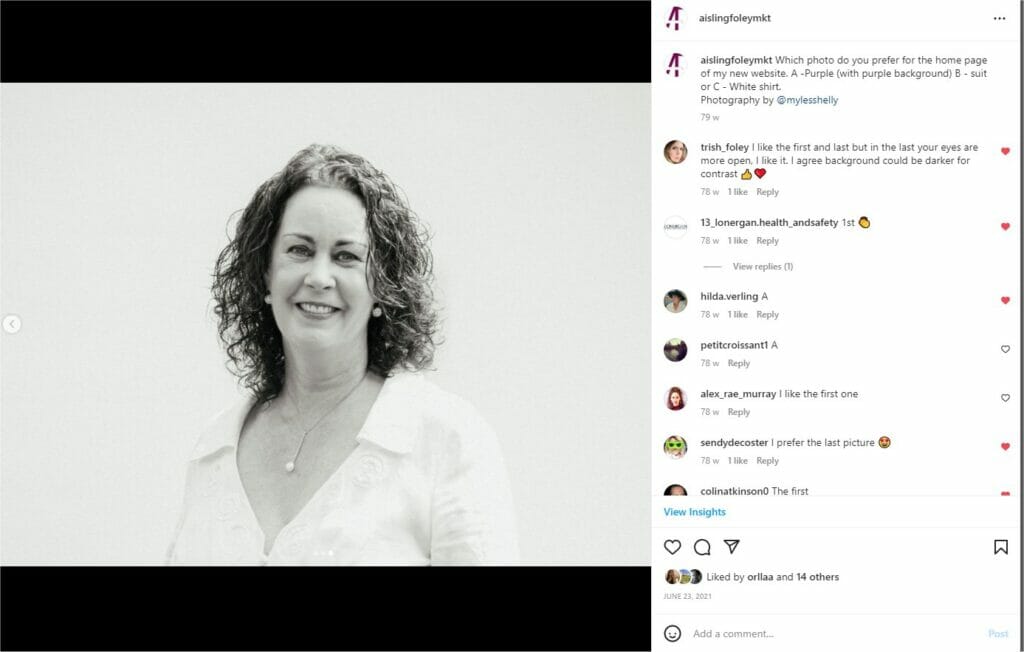 5.  You can use IG Stories, competitions and advertising too of course, but your main B2B focus should be on LinkedIn and Twitter. For those who want to run competitions on Instagram, be aware of the strict Instagram rules which apply.
By following these 5 tips, you can show your human side and effectively use Instagram to engage with your audience.
I experimented with ChatGPT when creating this blog. This post is nothing like the output from ChatGPT. The only sentence I part used was the first 5 words of the last paragraph. But it did gave me ideas. I don't recommend anybody use it verbatim as "your" content could well be duplicated elsewhere on the internet and Google will punish you. That's aside from the fact that it reads like ChatGPT produced your blog.
To receive more marketing tips for technology companies, subscribe to the Tech Marketing Newsletter in the footer below sign up HERE.