The techy bit.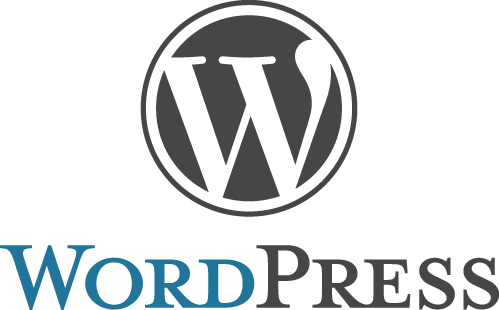 I recently attended a few of the excellent Local Enterprise Office training courses. The one I was most interested in was "How to create a WordPress website." Whilst I am fairly fluent in WordPress once the site is up and running, I wasn't sure about the first bit – getting a website live. It turns out that it is far simpler than I thought.
Using my notes from the day, together with my many year's experience working on websites, I've written a How to. I still recommend the course, so keep an eye on the Dublin City Council website to find out when the next one is. The same course is also run in Fingal and other LEOs.
So here's the first installment of How to create a WordPress website. This is the tech bit. Parts 2 – content and 3 – final touches coming soon.
1. Buy your domain
The first thing is buy your domain. I used Blacknight but you can use any company such as Register365 and GoDaddy. While you are doing this, buy a hosting package. I use the Linux Minimus NG and it's €50 per year.
2. Upload WordPress 
Blacknight doesn't have WordPress uploaded automatically (others do), but it does have an auto-installer WordPress option, so install it. Any problems, call them as it's complicated and you'll never have to do it again. (This point was updated based on comment from Blacknight). 
3. Technical bit
Login to WordPress
Update WordPress if it says it needs it
Set up user profile

Add new user – yourself or a fake name for yourself – and make it the Admin
Remove admin – never use Admin as your user name
Add another new user as a spare

Edit general settings: Settings/General (date, time, website name, email address)
Set up permalinks: Settings/Permalinks. By default WordPress uses numbers to name your pages. This is no use for SEO, so chose option: "post name"
Delete blog post called "hello world"
Keep Akismet and Jetpack plugins if they are there
Define sitemap

A sitemap is a map of your web pages and how they  are connected. It is important for SEO. The easiest way of doing this is to add the free Yoast plugin which also helps you with Search Engine Optimisation (more on that in part 3). Here's more from Yoast on sitemaps.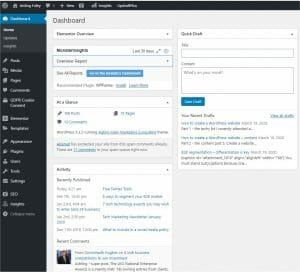 4. Choose your theme
A WordPress theme is simply a template for your web pages. There are gazillions of them, both free and paid so it's easy to get lost in that world. (A bit like going into YouTube to watch one 2 minute video and coming out 3 hours later!) The back end of your WordPress installation may also have some themes. Once you chose a theme from within the backend, it's activated.
If you are adding a new theme, download it to your PC. Go to Appearance/Theme and "Add new". Then click on "Upload theme" and select the theme from the saved location. Here's an excellent article with more information on adding and choosing new themes.
That's it for the technical part about getting you live. It's ok to be live because nobody is looking for your website anyway so you can work away. The next post will talk about website plan, content and pages to include.
Learn More
How to create a website part 2 – content