If you've done part 1 and part 2 of my How to create a WordPress website trilogy, then you're lookin' good. Now we have to put on the final touches – the accessories if you will! The things that make it easier for you to use and more importantly make it look good to Google. This is known as SEO or Search Engine Optimisation. Organic search is what we are talking about here, rather than advertising via Google Adwords.
1. Keywords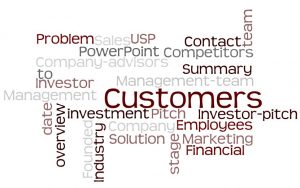 To help you determine the best keyword to use on each page (and use each keyword only once), visit Google Trends or UberSuggest. Choose Ireland as your country to get the most relevant suggestions. These are both very helpful in determining keywords that are similar to what you had in mind and to how many searches are performed on them.
UberSuggest is also great for finding alternative keywords. It also shows you how your website ranks against other sites (once you've completed it). For example search for Marketing Consultant in UberSuggest and I'm listed in the SERP top 10. Search "b2b tech marketing" and I'm no 7, and no 1 for B2B technology marketing consultant – well I was on the day I did my research!). Be sure to use a private search window so you don't get biased results.
You should also used UberSuggest to check out your competitors keywords. And if you haven't already done a competitor analysis, do it now.
2. Submit your site
Submit your site to Google and Bing. This ensures that your website is indexed by these search engines as soon as you've published your completed site.
3. Write compelling web copy
If you are B2C then voice search is becoming increasingly important. Create an FAQ page using questions you expect people might ask Alexa or Siri and their associated answers of course. Write knowing that it may be read by a virtual assistant.  As mentioned previously, make sure each page has its own keyword and optimise your content for this keyword. Use custom images, (and include your chosen keyword as the image Alt tag). You can also use Canva to create custom graphics. Write great blogs too.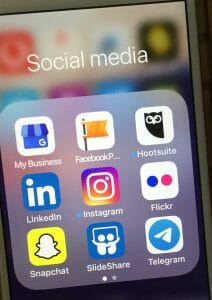 4. Share your content on social media
Use Twitter, Facebook, Pinterest, Instagram, LinkedIn to share your blogs. Respond to shares, thank followers – be nice to your community. And ensure that your website includes links to your social media accounts. I prefer these at the top of the page, but sometimes they are found in the footer. You can also share your blogs via an email newsletter.
5. Recommended WordPress plugins
Yoast SEO – pretty much all you need to help you with SEO
CloudFlare – This gives you the https element (s for security is vital for Google)
Backup – I use UpdraftPlus. This enables me to schedule weekly backups and to simultaneously backup to Dropbox
Broken link checker alerts you to any internal or external links that no longer work
Google Analytics
Floating social bar – You need some sort of sharing social bar in your blog posts to encourage others to share
Social media feed – If you are actively using a social media account, then include a feed on your website. The home page is the obvious location, but you can also add it to your footer, blog or contact pages
Ecommerce plugins
Woo Commerce is made by WordPress and is better for SEO. It's also free
Shopify is a dedicated online sales platform that integrates with WordPress. Some think it is easier to use, but it's €35 per month
I hope this series of How to create a WordPress website blogs has helped you get up and running. If you're based in Ireland, I recommend you check out your Local Enterprise Office online training courses. They offer WordPress, Social Media and many other excellent courses to help you improve your business.