LinkedIn is a great business tool, particularly for those of us in the technology industry. But aside from helping you find a new job,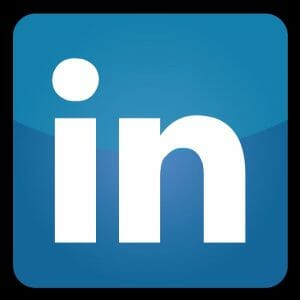 it also helps you find new business. Here are 6 of the things you should do in order to get business from LinkedIn.
Keep your profile up-to-date. Ensure that your current job and correct job title are listed. LinkedIn gives you the opportunity to add pdf and presentations to a job profile. Use this to highlight your work. Add your Twitter account, write recommendations and add connections. Use your profile summary as your own personal "elevator pitch." Customise your profile URL.
Keep your company page profile up-to-date. Add news items that would be of interest to your followers every few days.
Keep and eye on "Who's viewed your profile" (under profile menu bar). Even with the free subscribtion, you can view the last 5 people. So looking at the page regularly will ensure you don't miss anybody. If you feel they are of interest, write to them explaining how you can help.
Post updates. Not to be confused with Facebook updates, your LinkedIn status should be used for business related updates only. This is your professional image on show so don't mix the two. Posting updates regularly (one every couple of days rather than 17 per day) will help keep your name in your connections' news feeds.
Publish a post to Pulse. When you publish a post, your LinkedIn connections receive a notification on the flag icon (see left). When this is hovered over, the person's and post name are provided. A LinkedIn post is the same as a blog post – informative and providing information that your connections need. It shouldn't be overtly "salesy".
Participate in LinkedIn groups. LinkedIn groups are an excellent way of sharing your knowledge and making new contacts. Like, share and comment on others posts as well as posting your own blog posts in relevant groups. I am the living proof that this leads to new contacts and helps you get business from LinkedIn. I've also helped clients in this way.
Read also 8 ways to increase LinkedIn connections
Follow Aisling Foley Marketing on Twitter  for more tips or subscribe to my newsletter below.