LinkedIn is an extremely valuable tool in B2B tech marketing. So it's important to make the most of it. And to do that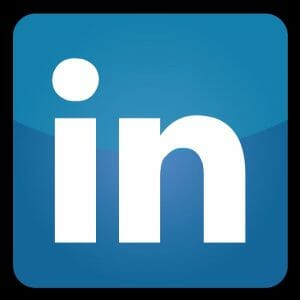 you need to have good connections and participate in relevant groups. I don't recommend connecting with people just for the sake of it, or accepting connection requests from people you've never heard of. It's about quality not quantity.
Assuming you have kept the default value of showing your connections, connecting gives your new contact access to your other connections (changeable under Privacy and Settings). And sometimes, that is the only reason a person wants to connect. Make sure you know them and have either met them in person or at the very least have had some business dealings.
Tips to increase LinkedIn connections
Below are some tips to help you grow your profile and increase LinkedIn connections:
Promote your LinkedIn profile on business cards, email signature, website and blog
Connect with people soon after meeting them – I suggest within 24 hours
Be sure to personalise invitations, particularly if you have had limited dealings with that person. They may need to be reminded of how they know you
Review your connections' connections for people you know and invite them to connect
Include links to your blog and website from your LinkedIn profile
Update your status every couple of days. Don't do it too often or you may irritate your connections. On that note, make sure that the majority of your updates are NOT self promotion
Participate in or start a LinkedIn group discussion every week
You can follow people you aren't connected to so follow influencers and ask or answer questions on their posts
These 8 tips will help you increase LinkedIn connections and therefore help you get the most from LinkedIn for you and your business.
See also: How to use LinkedIn Showcase pages and How to customise your LinkedIn URL
Follow Aisling Foley Marketing on Twitter for more tips or subscribe to my newsletter below.