Twitter for tech companies: Lesson 1: 6 tips on who to follow?
This is the first in a series of blogs to help Irish software companies start using Twitter.
You have set up your company's account at last. And you have followed your favourite bands, sports teams and news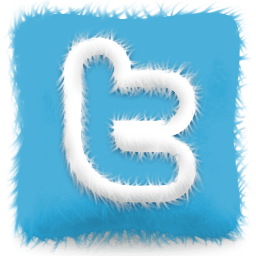 programmes. So now what do you do? How do you decide who to follow on Twitter? The 6 tips on who to follow on Twitter feature market sectors or groups that you need to include:
Industry publications. Make sure you follow the editor and key journalists in your specific industry as well as the main publication account. In this way you get to know what they are writing about in order to better target any PR activities
Competitors. It's always worth following your competitors. And if you feel so inclined, you can retweet them too. When I was helping a mobile payments industry client, I had many a Twitter conversation with and retweet from our main competitor
Analysts. For similar reasons to industry publications, follow the main analyst accounts (eg @Gartner_inc, @Forrester) as well as the analysts who are are involved in your industry
Partners. Do you have suppliers and partners you work closely with? Don't forget to follow your marketing agencies as well as your resellers and business partners
Customers. Of course you will also want to follow your customers and engage them in conversation as often as possible
Prospects. The good thing about following prospects, whether they be leads or active is that as soon as you press the "Follow" button, the person managing the Twitter account will receive an email telling them you have followed. It may not always be your main contact, but it's a start
You may want to split your customers and prospects into vertical markets also to make it easier.  I would advise you also to include these newly followed accounts in lists, but more about that another lesson 6 below.
How do you decide who to follow on Twitter?
Read more Twitter for tech companies posts
Lesson 1: 6 tips on who to follow on Twitter
Lesson 2: Which Twitter strategy should you chose?
Lesson 3: 12 Twitter tips for beginners
Lesson 4: Who to follow on Twitter
Lesson 5: 10 things you should do on Twitter but probably don't
Lesson 6: Twitter lists
Lesson 7: Using Hootsuite
Lesson 8: Twitter mistakes to avoid
Follow Aisling Foley Marketing on Twitter for more tips or subscribe to my newsletter below.